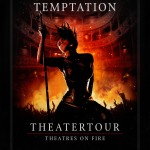 Dutchies get ready for Within Temptation! They will hit your city, or a city close to you, with their newest theatershow.
Electric or acoustic, Within Temptation knows how to combine both of best worlds and put it into one show full of awesome visuals.
If you have the chance to see it, you most definitely should!