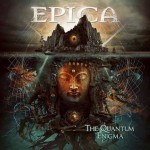 The past few months Epica was writing and recording their upcoming album The Quantum Enigma.
This album will be released at the end of April and celebrated with a grand show at 013, Tilburg.
With every release, Epica hit the roads hard, so keep an eye on their website to see which shows are closest to you!