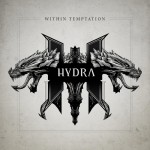 Very soon Within Temptation will release their new studio album Hydra and will promote this with a new touring cycle.
Technical preparations has started a long while ago but now the first show dates come into sight!
For this new run I am currently working (in between other shows & projects) on the new "modern" guitar rigs.
I was able to design a small little setup with Kemper Profilers, Radial Engineering, Sennheiser and VoodooLab which is road and idiot proof.
These are interesting times and this will be my first time out bringing a computer and memory sticks instead of amplifiers!
If you don't know what Within Temptation is about click here!
For all the dates click here!