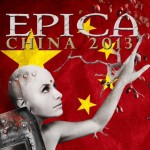 April 9th the Epicans and crew will fly out to China as a kickoff for their Asia and Ozzz tour!
This will be the first time out there for them and hopefully will be very successful!
We will be hitting China, Taiwan, Australia and Indonesia!
Check out the tourdates here!