22JAN2019 | ANGELO KELLY & FAMILY "Summer 2019"
Upcoming summer I will be out with Angelo Kelly & Family. Of course we all know Angelo as an original The Kelly Family member, but he always had a very solid solo career during The Kelly Family's years of absence. Now he brings out with his own family with him.

12DEC2018 | AYREON "ELECTRIC CASTLE LIVE AN OTHER TALES…"
In September 2019 I will be joining Ayreon again on for their shows.
Arjen Lucassen & Joost van den Broek have created a killer cast for these Four Sold Out shows in 013 Tilburg.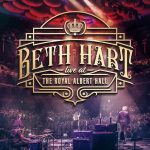 06NOV2018 | BETH HART "LIVE AT THE ROYAL ALBERT HALL"
On May 4th 2018 Beth Hart performed at The Royal Albert Hall. This show got recorded for a CD/DVD release that comes out November 30th.
I was working this show as a Guitar/Bass & Backline Technician for Jon Nichols, Bob Marinelli and Beth Hart.
Blu-Ray/DVD/2CD/3LP/Digital on 30th November 2018 via Provogue/Mascot Label Group.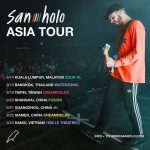 24AUG2018 | SAN HOLO "ASIA TOUR 2018"
The summer is hardly over and we soon start San Holo's Asia Tour.
We will be advancing and managing this two week Asian run.
24MAY2018 | SAN HOLO "TOUR 2018"
June 1st I am kicking off as Tour Manager for San Holo, though the summer we will be travelling and performing all over the map. I am excited to work with this talented group of people.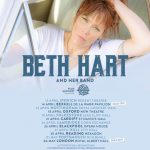 05MAY2018 | BETH HART "TOUR 2018"
Currently I am out on tour with Beth Hart and her band. A few days ago we did a DVD-registration in the magical, sold out, Royal Albert Hall in London. On this leg Beth will play her biggest audience ever in Ziggodome Amsterdam.
09APRIL2018 | OLIVER HELDENS
I am excited and proud to let you know I am assisting Oliver Heldens tourmanager Joost van Aarle with the advancing for Oliver's shows worldwide.
Check out Oliver Heldens on www.oliverheldens.com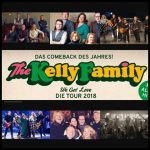 05JAN2018 | THE KELLY FAMILY "WE GOT LOVE TOUR 2018"
After their first three successful comeback shows, The Kelly Family are back for a full tour through Germany, The Netherlands, Switserland, Austria and Poland.
I will be joining them on these 34 shows as a Guitar Technician & Backliner.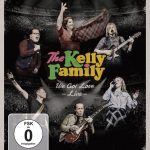 18OCT2017 | THE KELLY FAMILY "WE GOT LOVE -LIVE-"
The series of The Kelly Family reunion shows in the Westfalenhalle in Dortmund were a huge succes. All shows were filmed and recorded. Built upon that, a live CD & DVD is released on 20 october 2017.
I was the Guitar Technician and Backliner during these shows.
28SEP2017 | BETH HART "FIRE ON THE FLOOR TOUR"
Last summer I went out with Beth Hart for about a week. All parties were very pleased with how that week went, so I was happily surprised when I got requested to be part of this longer run through Europe.
08SEP2017 | NOISIA
I am are proud to let you know I am are part of the advancement team for Noisia.
Noisia are largely regarded as one of the most distinctive, powerful acts to emerge in bass music, their production techniques are referenced and praised across the entire electronic music scene.
Check out Noisia on www.noisia.nl
30JUL2017 | SATYRICON "DEEP CALLETH UPON DEEP TOUR"
With their dark music and haunting imagery, Satyricon, from Norway, is one of the most widely revered Black Metal bands in the world. This September will be joining them on their tour through Europe.
02JUL2017 | BETH HART "FIRE ON THE FLOOR TOUR"
During the summer of 2017, I will be out with Beth Hart for a few days on her "Fire On The Floor Tour".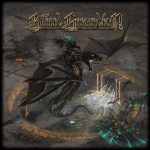 06JUN2017 | BLIND GUARDIAN "BEYOND THE SPHERES"
During the "Beyond the Red Mirror Tour" Blind Guardian recorded almost all their shows to release a live album later on. This album will be released on july 9th and consist out of 3 discs and almost 2,5 hours of live tracks!
I was part of these shows tech-ing for Marcus Siepen and Barend Courbois and I am very proud to have my name in the album sleeve.
This summer Blind Guardian will play more shows and I will be yet again there to keep stageleft in check.